Tamil Futures
Social Media Planning + Editorial Design
Deliverables
Editorial Design
Graphic Design
Mockups
Social Media Planning
Creative Direction
Software/Programs Used
Google Drive
Adobe Photoshop
Adobe InDesign
Instagram
Execution
March 2020 - Ongoing
What is Tamil Futures?
Tamil Futures is an annual magazine which brings forth voices that counter monolithic ideas of Tamilness, and reveal what this term means to people throughout the world. We strive to inspire people to see their complex, day-to-day experiences and presence around the world as expressions of being Tamil.
What is my role/objective?
As a Creative Director, my role was to create a theme that paired well with the topic 'Learning to Unlearn'. My goal was to create a physical and digital magazine that showcased all forms of media without it being lost.
Social Media Posts
Posts I created in order to collect submissions around the world. (4:5)
Ideation Stage
Presented concepts to the team of where I think the magazine can head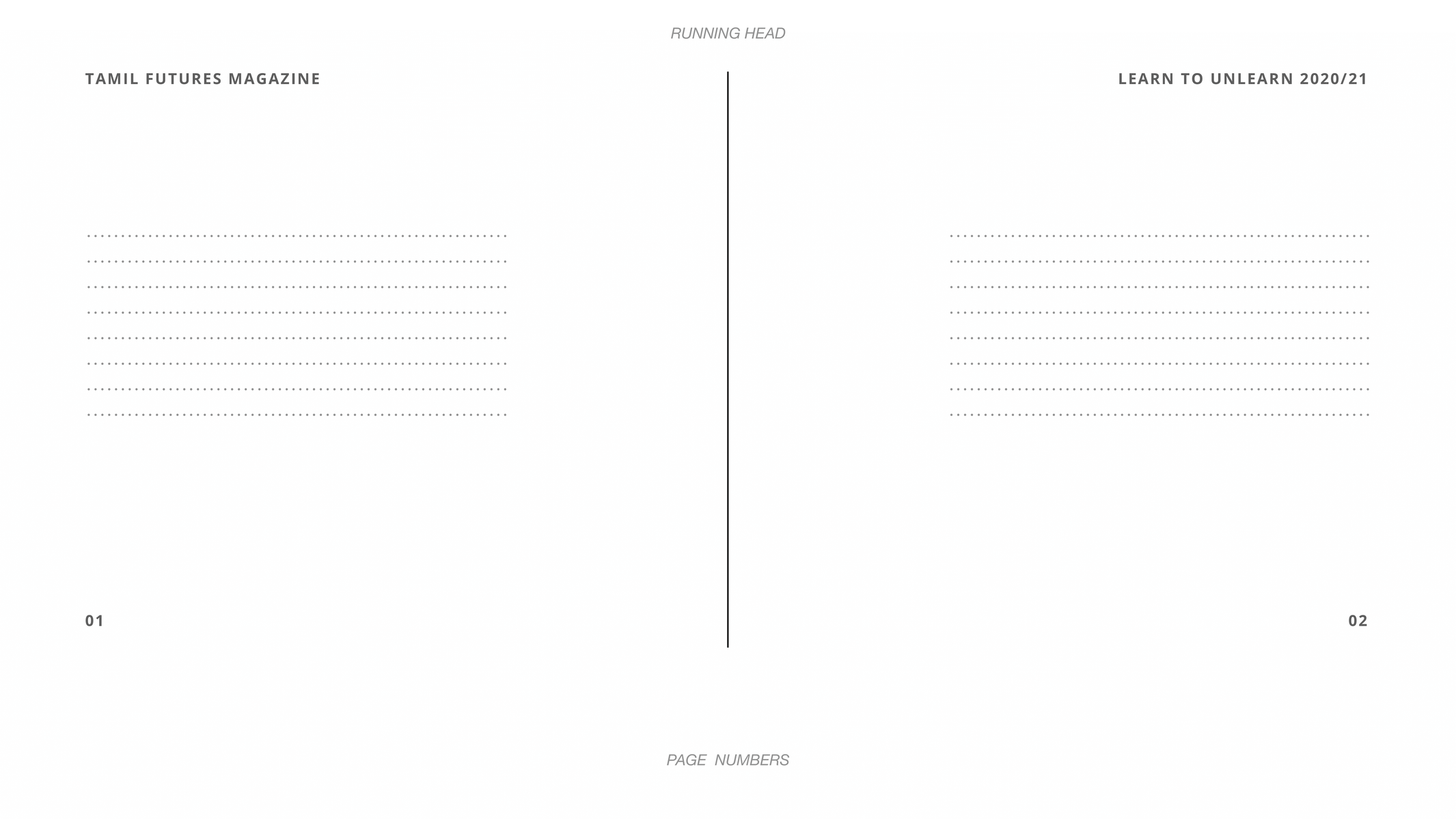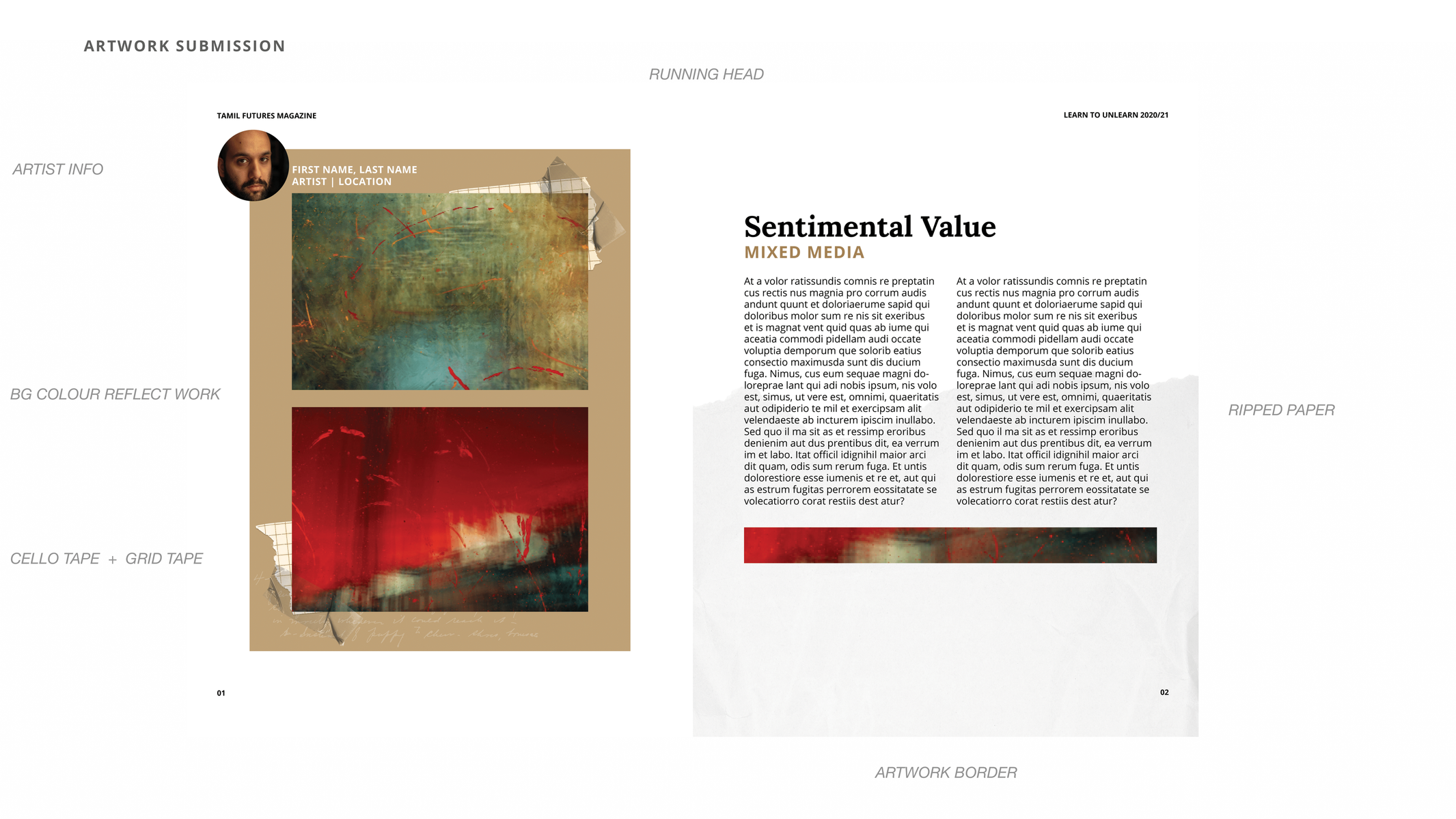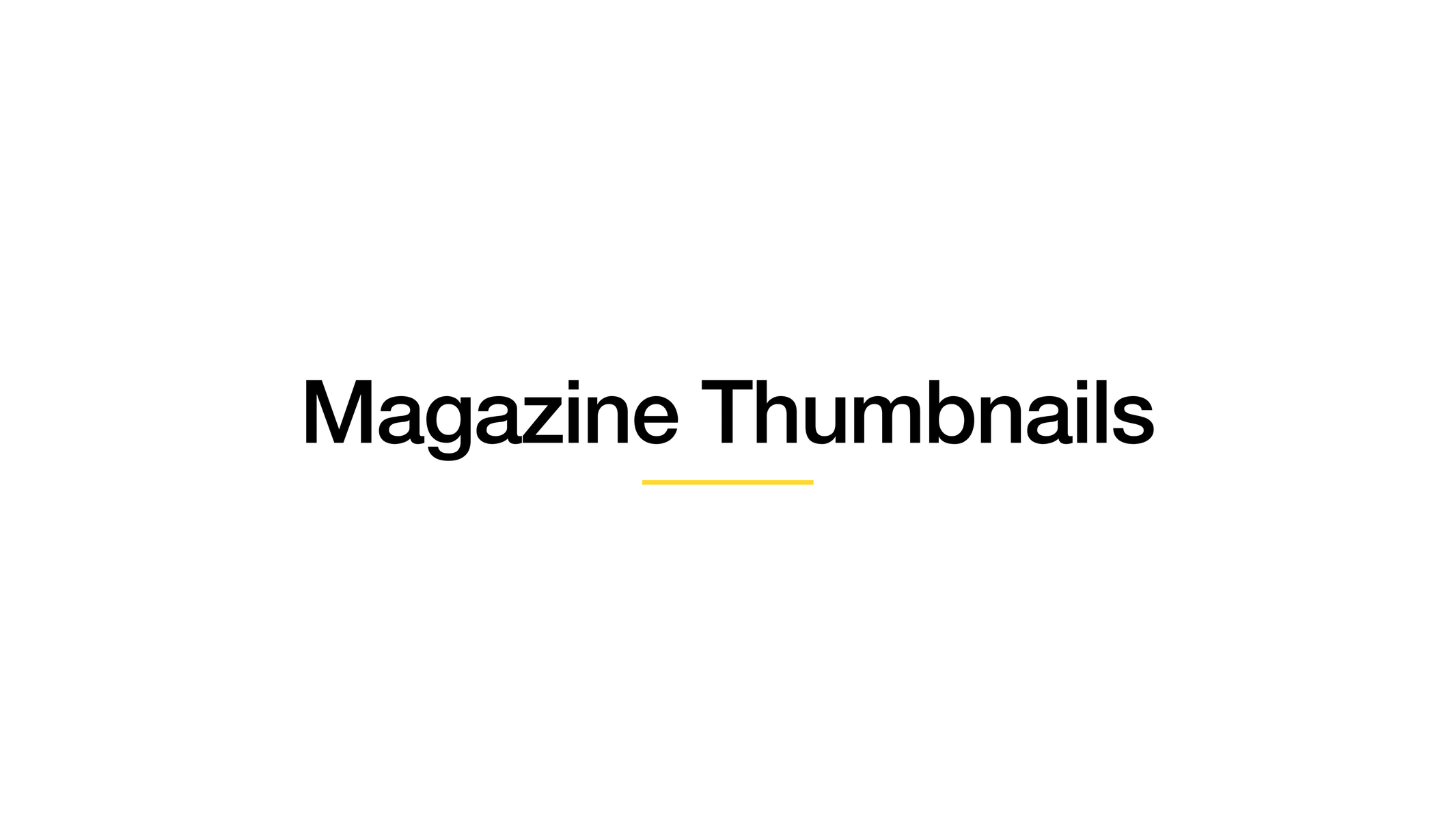 Finalized Brand Guide
After a couple of revisions I finalized this brand guideline. Since the theme was 'Learning to Unlearn' I wanted to make it feel like it was a scrapbook. Where everyone's thoughts were raw and pure.

This was something I had to present to an illustrator in order to create the front cover for our magazine.
Finalized Cover Art
Working with @dhivyavisuals was amazing.

She was able to execute a concept I would have never thought of and it tied well with the magazine.

We did not have a tight deadline so the team was very happy with the end-result.
What did I learn?
I learned how tricky it can be to execute a magazine with different forms of media and finding ways to tie it altogether. Working with various artists all over the world with busy lives and different time zones was challenging.

Making the digital copy was quite fun. I had to execute my idea to life with a coder. There were some limitations, but I think it turned out amazing.
I think I also learned to unlearn what it meant to be Tamil. As a Tamil/Catholic I was seen as a minority within another minority in my community. I had a huge identity crisis all my life. But, it was nice to mingle with other like-minded folks, who were not judgmental and did not see me as 'less than'.